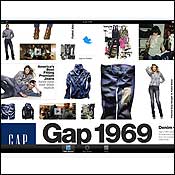 NPR's Marketplace's Steve Henn reports on one company that's diving right in.
STEVE HENN: If you locked a mad scientist in a room and asked her to create the ultimate marketing device, she might come back with something that would follow you around, track your desires, slip into your pocket and would always be on. In short, she'd hand you a cell phone.
LISTEN to the rest of the story on the NPR podcast here.